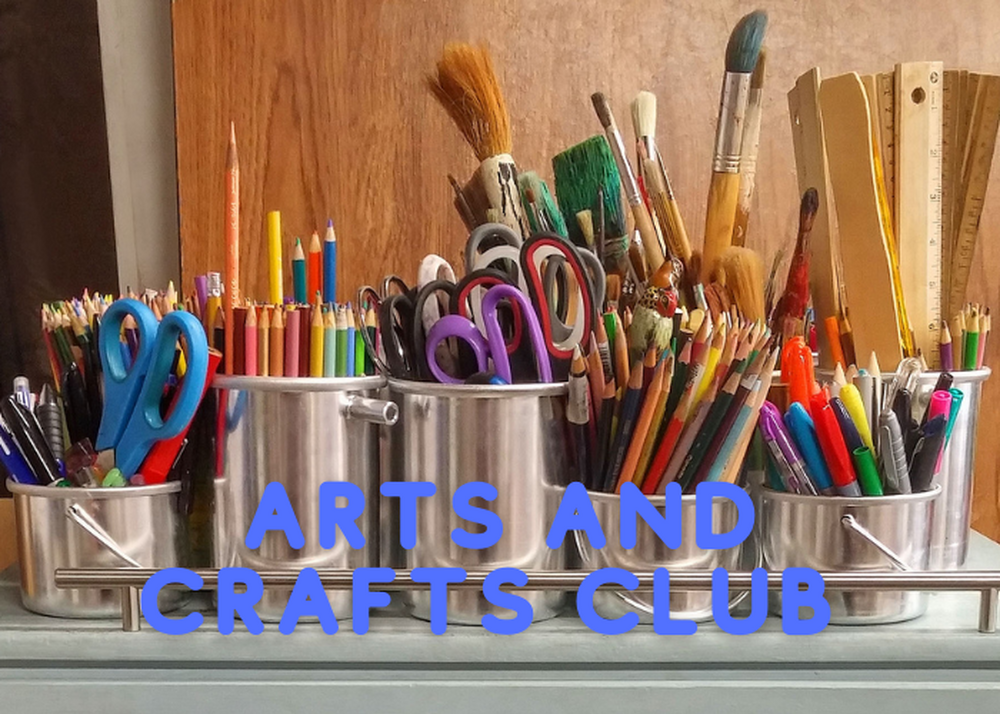 Grade K-6 (ages 5-11)
Arts and Crafts Club
2021-22
6 week Mini-club Session A (Aug 30-Oct 8), Session B (Oct 11-Nov19), NEW SESSIONS ADDED Session C (Jan 12-Feb 16) Session D (Feb 23-Mar 30)

Zoom link will be sent via email.

Parent Advisors requested.
Each week we will learn about an artist or type of art that we will be making that week. Then students will have an opportunity to share what they made that week.

We will then learn about an artist or type of art that we will be making the following week. Each week you will be assign a style of art and an art material that needs to be included in it.
Week 1 - Tie Dye (Dye and Fabric)
Week 2 - Picasso (Playdough)
Week 3 - Outdoor Art (Stick)
Week 4 - Michelangelo (Paint)
Week 5 - Recycled Art (Tin Foil)
Week 6 - Monet (Tissue Paper)
Information will be repeated for all club sessions.

We will be having a virtual or in-person art stroll showcasing our favorite piece of art or craft. Along with meeting a local artist.
Membership Requirements
For students in grades K-6.

Supplies Needed: paper, paint, playdough, tinfoil, glue, stick, tissue paper, dye, rubber bands, something to tie die, and tape. Depending on what your child makes you will need a few more art materials.
Club Advisors:

Kate Gunderson
kgunderson@mytechhigh.com
Hello, I am Kate and I love to teach, make crafts, bake, and travel with my family!
Melanie Watanabe
mdwatanabe27@gmail.com
I don't have an artistic bone in my body, but I love to try with the right inspiration!